Continuing Education Event
400N | CE Class: Contracts - 2024 Updates
Thursday, December 14 | Forsyth Conference Center at Lanier Technical College
1:30 PM - 4:30 PM
ABOUT EVENT
During this course of instruction the instructor will provide an overview of all changes to the GAR Forms as released from the Forms Committee Train the Trainer course presented by GA REALTORS®.
Certified By: GAR Partners in Education
*Regarding the $25 Deposit There is now an option to donate your $25.00 to the Shop with a Cop charity that 400 North has partnered up with for this year. Shop with a Cop will benefit families in Forsyth, Lumpkin and Dawson counties. We hope that you join us in making a positive impact in our community. As a reminder, the Board of Directors implemented the $25 deposit required for free events to ensure that members who wished to attend these programs would be able to do so. Previously, we had a high no-show rate at many of our free events and members who wished to attend were unable to do so. If you pay the deposit to register, you will receive a refund after you either (1) attend the class or (2) cancel with 48 hours of advance notice. Thank you for your understanding.
SPEAKERS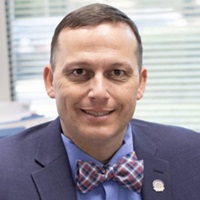 Nakia Brooks
Nakia Brooks is an experienced real estate professional with well over a decade of knowledge, training, and experience under his belt! Having worked over 1,000 transactions, 700+ of which have been working short sales, he has the knowledge to get just about any deal done! Alongside teaching real estate, Nakia is the Operating Broker at Heartland Real Estate! He works day in and day out training other real estate sales professionals how to do the things he has done over the years!
Nakia is an integral part of the Northeast Area Metro Association of REALTORS (NAMAR), where he serves as the President of the Board of Directors for 2023 and volunteers time to give back to where he came from! He is the board Chairperson for the Committee of Brokers Council for NAMAR. Nakia was also selected from hundreds of applications across the state of Georgia to be part of the Georgia Association of REALTORS 2019 Leadership Academy and the GAR REALTOR of the Year for 2022. Nakia is very proud to be a REALTOR® and his association at the local, state, and national levels!
Nakia lives in Braselton, Ga with his wife Elizabeth and his four children (Karrin, Marissa, Hannah & Hayden). If you know Nakia, you know his favorite thing to do is fish, and if he isn't helping someone with Real Estate, he is in his fishing kayak or his boat landing the next big fish!
Forsyth Conference Center at Lanier Technical College
3410 Ronald Reagan Blvd, Cumming, GA 30041, USA
(678) 341-6655